Change your brain to change your mind to change eating habits.
Are you GRATEFUL for the WONDERS that are PRESENT in your life?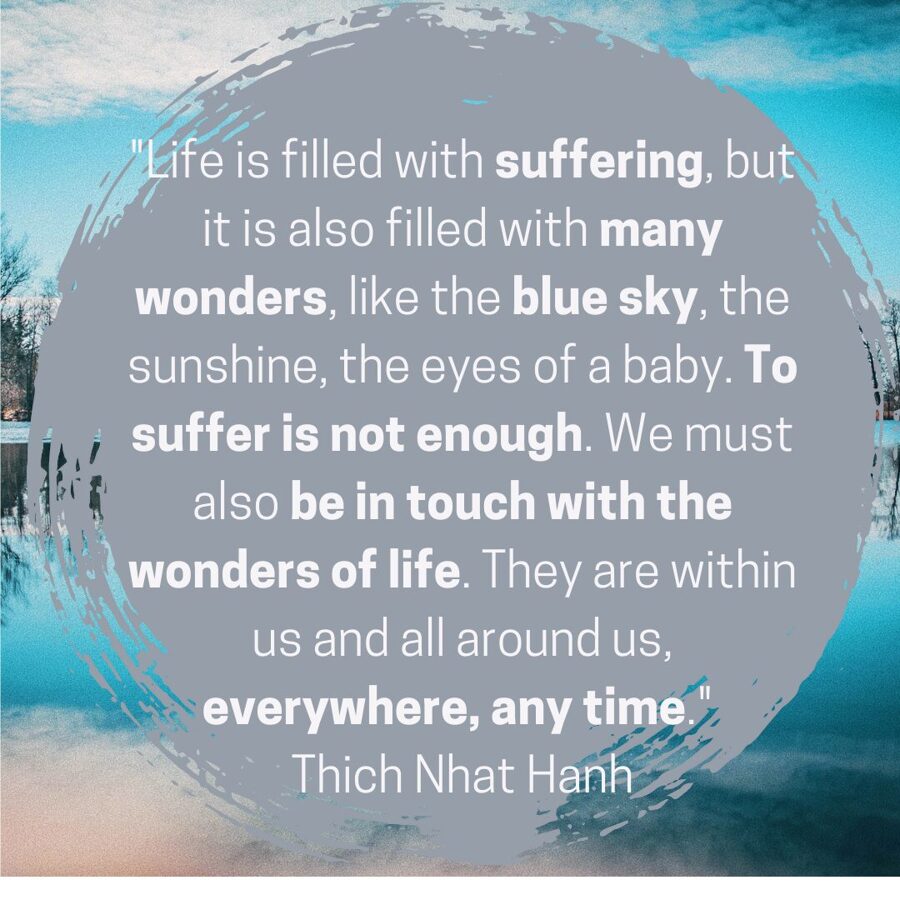 "Life is filled with suffering, but it is also filled with many wonders, like the blue sky, the sunshine, the eyes of a baby. To suffer is not enough. We must also be in touch with the wonders of life. They are within us and all around us, everywhere, any time." Thich Nhat HanhDear friends these turbulent times asks us to cultivate JOY and GRATITUDE more than ever. Only in doing so we can be that strong support for those in need.

Don't worry - you don't need to make a special effort or to go to search to find things to be grateful for.

All you need is MINDFULNESS.

Grab a piece of paper and a pen and make a list of all things that makes you happy right now.

Blue sky, running water, breathing, food on your table, Netflix 😉

Reflect:

Do I appreciate all good and joyful things in my life?

Or do I live in forgetfulness?
When you have made your list, TAKE IN THE GOOD - sit with the feelings and let them sink in.
Feel the feelings. Don't think about them - feel them. This is the way we change the brain, the mind and our habits.
Really savor these positive feelings. They are delicious!
You are filling that hole in your heart so that you become less hungry for food.
Every single time you do this will make only a little difference. But over time those little differences will add up, gradually weaving positive experiences into the fabric of your brain and yourself.
You are transforming everyday experiences into lasting INNER STRENGHTS. From fleeting state to PERMANENT TRAIT!
You are using your mind to change your brain to change your mind for better.

Trained mind=healthy eating habits.

In my Mindful eating online coaching program I teach evidence based methods that help to work with the mind in order to transform the eating habits for good.

Learn more info about my " Stop Stress Eating" - mindful eating 1:1 online coaching program.

Available worldwide. Looking forward to working with you!

#ThichNhatHanh #mindfuleating #stopstresseating #neuroplasticity #mindfulness ##resilience
No comments
Leave a reply