GOOD vs BAD foods| How to create a new view.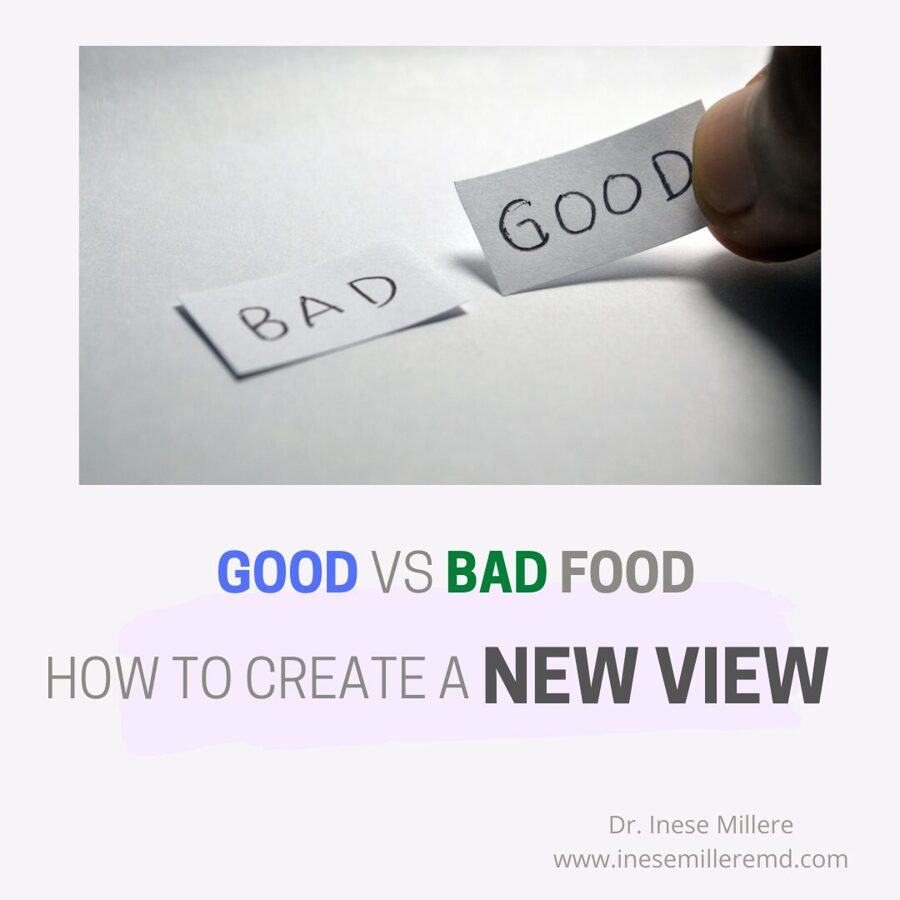 Many people assume that there are "GOOD" foods to eat and "BAD" foods to avoid.

My experience shows it's very harmful and keeps you stuck in diet mentality.

A new view—the MINDFUL VIEW of food—sees ALL foods without judgment and realizes that all foods are valuable and can be included in healthy eating.

It is to help us decrease extreme thinking and help to eat a more moderate amount of ANY food.

Where can you start in creating a new view of food?



The GIFT of food


Choosing to eat mindfully can include seeing food as GIFTS of energy and effort.

This new attitude forces you out of the mindset that 'X' foods are
"good" and 'Y' foods are "bad." Now you can see that BOTH are with wonderful gifts of sustenance and flavor.



The HOW of eating


It's HOW we eat those foods—MINDLESSLY or MINDFULLY, with honor or with disregard—that makes the big difference in how food enters our lives and affects us.

When we treat food with the utmost, mindful respect, we CHOOSE to stop eating it carelessly.

Self-reflection and journaling time:

What ideas do you have that would help you cultivate the attitude of appreciation for food?
If now all foods are valuable, how will you make your food choices?


PLEASE share your insights in comments. We grow via stories and connection.

Ready to recreate a naturally healthy eater in you and enjoy all foods?

I invite you to join my Mindful eating coaching program.

#mindfuleating #mindfuleatingLatvia #mindfuleatingonline #stopstresseating
No comments
Leave a reply