Craving SWEETS - the power of inner listening.
Our CRAVINGS tell a story. What changes when you LISTEN?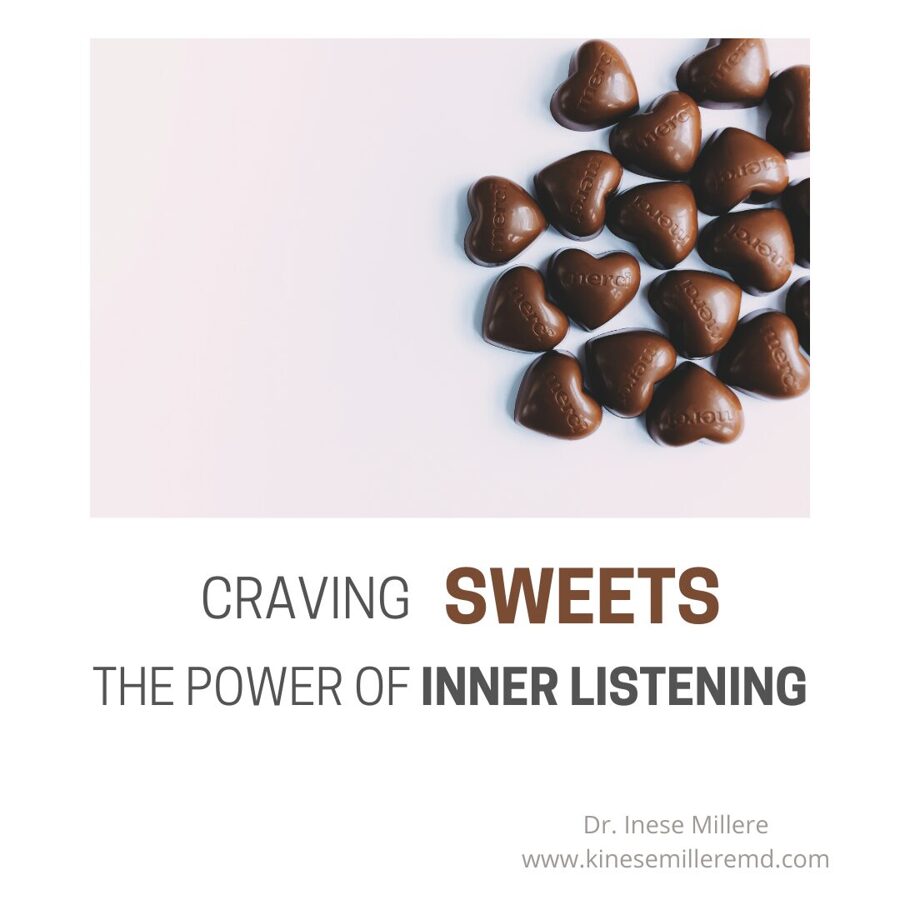 Tell me if you can relate:
Experience cravings for sweets – (over)eat.

Experience cravings for sweets – distract yourself.
Experience cravings for sweets – gather your willpower and resist.
The result – cravings get STRONGER, show up more often and you feel more and more HELPLESS.
Your cravings are the entry point back to yourself. They are telling a story. The story of your unmet needs.
How to listen?
Next time you experience craving for sweets – PAUSE.
Take a couple of mindful breath – follow your inbreath all the way trough, follow your outbreath all the way trough. In…out.

Your breath is a bridge that connects your mind with your body.
If you wish put your hand on your heart. Keep following your breathing.
Tune into your inner listening, and ask yourself:

- In what way is my life not sweet enough?
- When do I feel that I am not sweet enough?
Try NOT to FIGURE OUT your answers, but rather FEEL your answers.
Your body a place is where your inner knowing "lives".
What are the answers that BUBBLE UP for you?
As always – be patient, kind and persistent.
That would be fantastic if you shared your insights and discoveries in the comments. Yes, we grow from connections.

No comments
Leave a reply