Pizza or salad? Which one is healthier?
PIZZA
OR SALAD?
WHICH ONE IS HEALTHIER?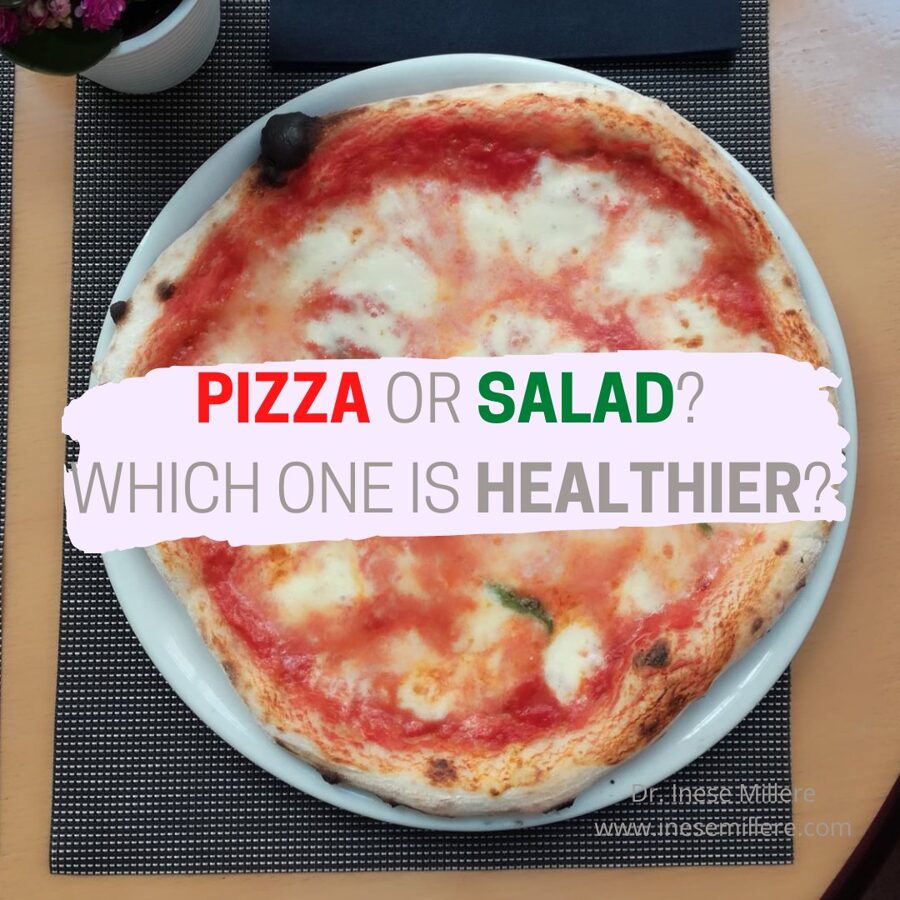 The salad is only healthier if that's what you really want.
Otherwise, you might feel deprived and end up overeating later.
Can you relate?
Please share your experience in the comments.

My and as well the experience of my clients shows that enjoying pizza mindfully as part of a celebration allows for the many roles that food plays in our lives.
We can often end up feeling SATISFIED with LESS.

Can you relate?
Deprivation, restriction, dieting is hard. It robes us joys of a good meal in a good company.

I have helped many successful women like you, to free themselves from yo-yo dieting and stress-eating habits forever and rediscover a healthy and joyful relationship with food and their bodies using the power of the mind.
No rules, no deprivation, no calorie-counting, no sneak eating. Just practical strategies you can live with. Forever.
No comments
Leave a reply