How to remember to be MINDFUL?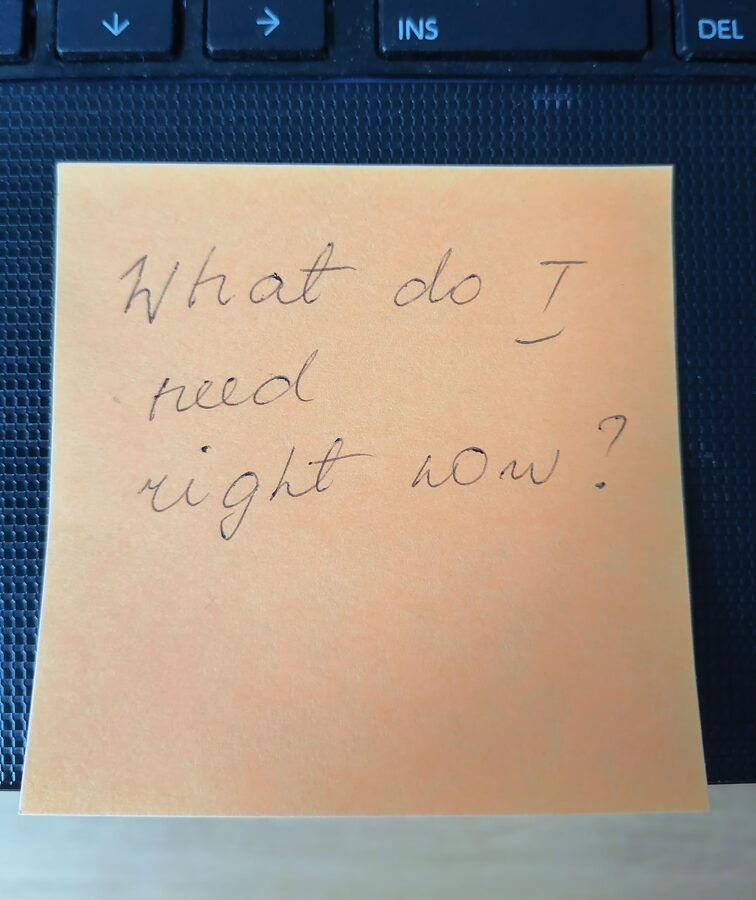 "What do I need right now?" - is written on a sticky note attached to my laptop.
It helps me as a gentle MINDFULNESS BELL inviting me to PAUSE and turn inward. To investigate. In my body.

Move "out of my head into my body"- as I love to say to my mindful eating clients.
One of the most difficult parts of being mindful is to REMEMBER. So, we need reminders.
What is your reminder to be mindful?
Hmmm, what do I need ...really need? Right now.
Many times when I stop and turn inwards I discover that I have been for way too long in my head/mind and as the Ven. Thich Nhat Hanh reminds as "forgot that I have a body". 💯
I might notice that I am holding my breath; that my muscles crave stretching.
If I manage to ask myself "What do I REALLY need in THIS moment?" in that split second between getting up and moving into my kitchen (on AUTOPILOT)...I discover.
When I shine that light of mindfulness I discover. And then I can RESPOND. And MEET my need.
What is written on your sticky note?
What are your "bells of mindfulness"?

No comments
Leave a reply