How you do anything is how you do everything.
When I heard "How you do anything is how you do everything" for the first time at my
mindful eating
training a decade ago, it didn't make sense for me at all.
BUT, but…until it did! I started connecting the dots.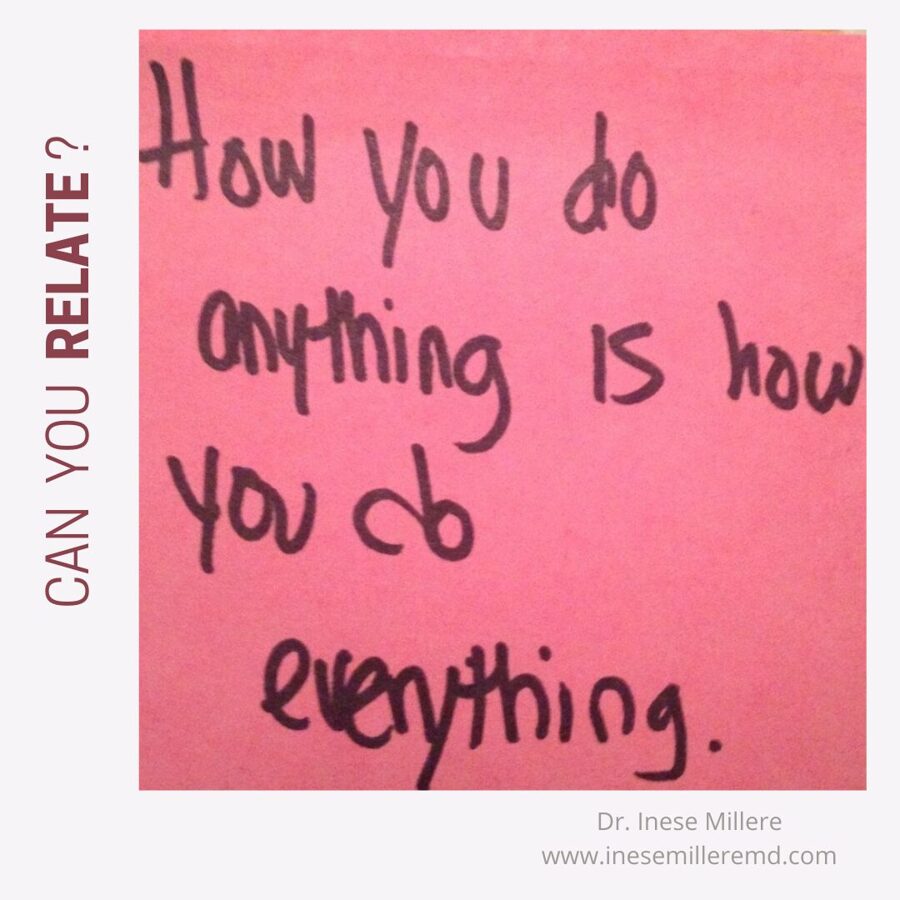 I noticed that I EAT FAST. The same way as I walk fast, talk fast(issimo) …many times impatiently interrupting others, because in my mind they talk way too slow and I know better. Ja, still working on this one.
Can you relate?

My personal mindfulness meditation practice helps enormously letting me catch myself a second before I open my mouth…to interrupt (doesn't work always though) .
We all are work in progress, right? Be it talking, walking or EATING.

My question to you my dear mindful eating and living enthusiast is: Are you a fast eater, moderate speed eater or slow eater?
Today be curious about doing other things as well.
If you eat fast there is a good chance that you do other things fast as well.

Any insights? Please share!

As I always remind my clients – what you notice is neither good or bad, neither you are good or bad doing this.
The question is – IS IT HELPING ME? If not – what can I do to get more satisfying results? Be it EATING or any other habit you want to change.

Experiment.
Let kind and compassionate curiosity vs. harsh judgment be your first commandment.
No comments
Leave a reply