Your mind garden.
There are two types of seeds in your "mind garden". Which ones grow better in your garden?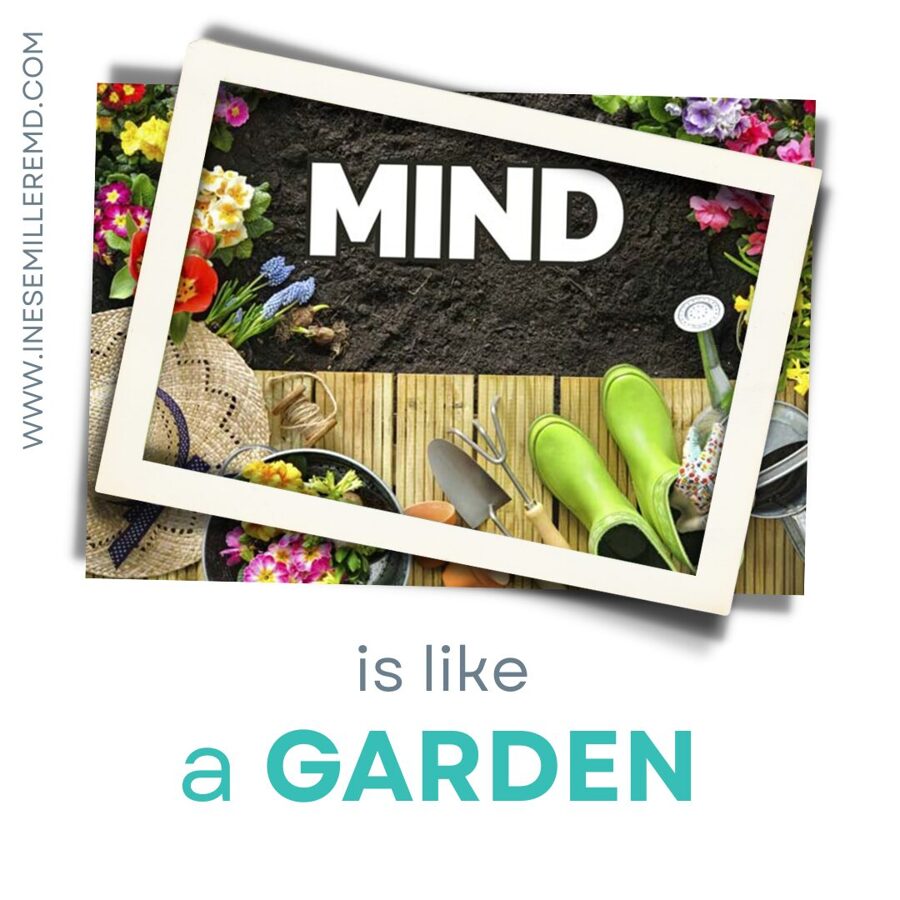 "Your mind is like a garden planted with many different kinds of seeds: seeds of joy, peace, mindfulness, understanding, and love; seeds of craving, anger, fear, hate, and forgetfulness. These wholesome and unwholesome seeds are always there, sleeping in the soil of your mind. The quality of your life depends on the seeds you water. If you plant tomato seeds in your gardens, tomatoes will grow. Just so, if you water a seed of peace in your mind, peace will grow. When the seeds of happiness in you are watered, you will become happy. When the seed of anger in you is watered, you will become angry. The seeds that are watered frequently are those that will grow strong." – Thich Nhat Hanh
Nothing can survive without food.
Self-reflection time:
Write down the activities/habits you do on a daily basis.
Which ones plant and water "negative seeds" and which "positive seeds"?

How does this affect your eating habits?

No comments
Leave a reply