Stop Stress Eating with mindfulness of thoughts.
Is this you:
maybe some chocolate will help me...
I hate wasting food...
I have already blown it...now I can keep eating...
I will finish these 2 bites, here is nothing to save anyway...
I am not going to check if I am hungry, I just want to eat...
I work so hard, I deserve it...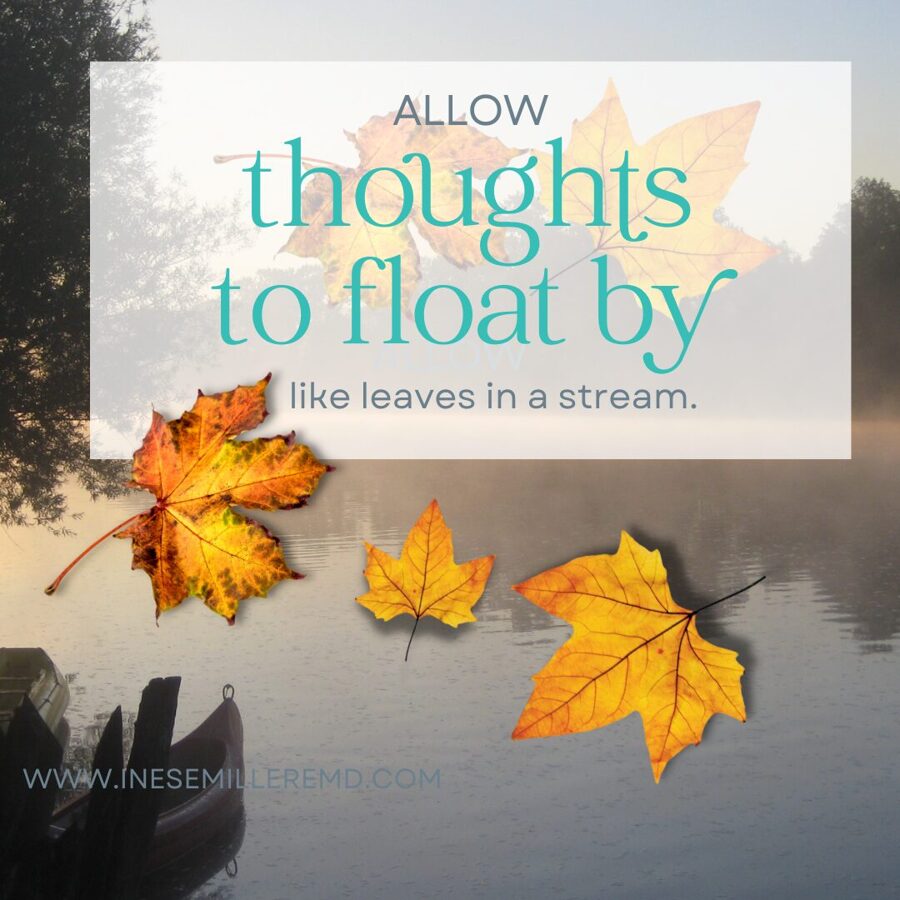 Mindfulness of thoughts invites you to – RECOGNISE your thoughts as thoughts and instead of reacting to them with eating (old habit), ALLOW your thoughts to float by like leaves 🍁🍁 🍁 in a stream (new habit).

Try for yourself!
If your old, automatic eating habits make your life small and miserable it's time to join my Stop Stress Eating with mindful eating coaching program.

Program is UNIQUE
:
created and delivered by Medical Doctor and it combines pre-recorded mindfulness based habit change tools with an INDIVIDUAL, personalized 1:1 COACHING.
Once enrolled this program will be open to you for the lifetime of the program (indefinitely). The downloadable content is yours for life!
If you have questions you are welcome to contact me at info@inesemilleremd.com
No comments
Leave a reply