Looking deeply into food. Apple.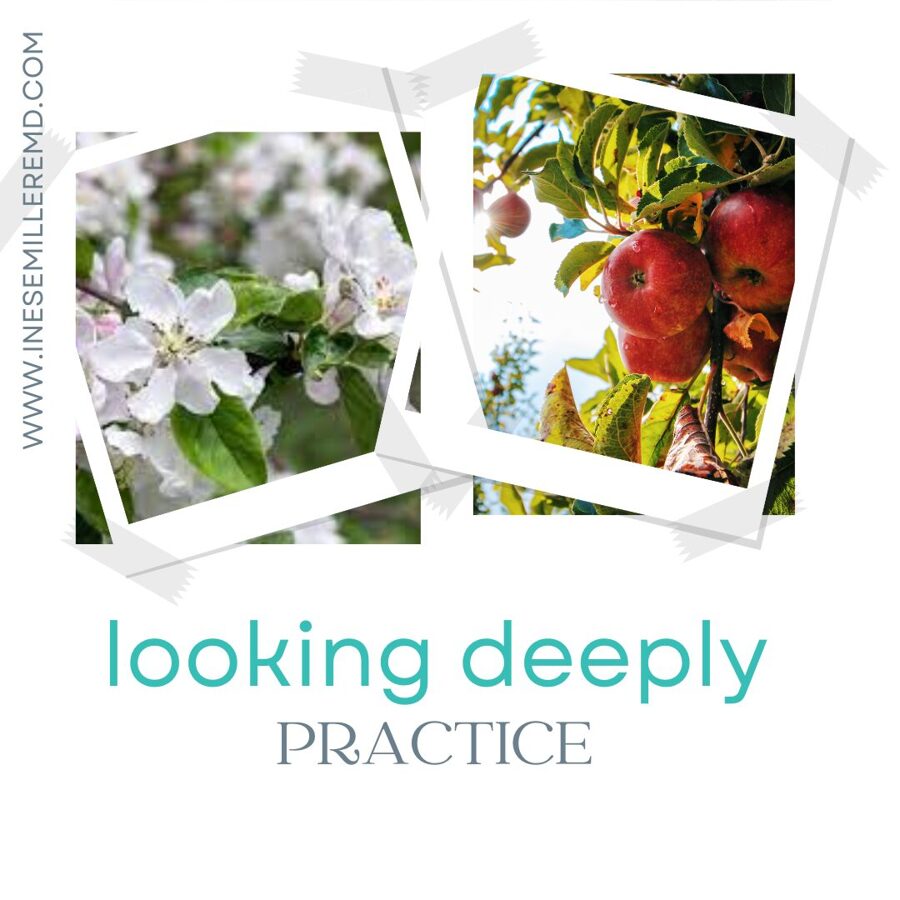 Imagine you are about to eat an apple. Yes, we know about the health benefits of apples. We know it's delicious. But this time, we look at the apple from a broader point of view.
We see that it is a representative of the universe
.
When we look deeply into the apple, we see there the farmer who cared for the apple tree; a flower that became a fruit; fertile soil, sun, rain. If it weren't for all that, there wouldn't be an apple either.
Everything exists in mutual interaction. It's interbeing.
Mindfully eating an apple means creating a NEW AWARENESS about the apple, about our world and our life.
By eating and seeing food like this, we feel a deep gratitude for food and how we and nature are all interconnected.
Mindful eating becomes a SPIRITUAL practice.
Mindful self-reflection:
FOOD IS A GIFT. What kind of a person should I be in order to be able to truly appreciate this gift?
Make a list of all the people who contributed to the most recent meal you had.
Make a list of all the plants and animals that were in your most recent meal.
What does it feel like to eat with honor and respect for the energy, work, and life of the gift of food?
How does it feel to eat it like that?
How would your life and eating habits change if every time before eating you paused to express gratitude and look deeply into the food?

Insights? Please share. We grow together. We inter-are.
No comments
Leave a reply