The taste of mindlessly eaten food. If there is one?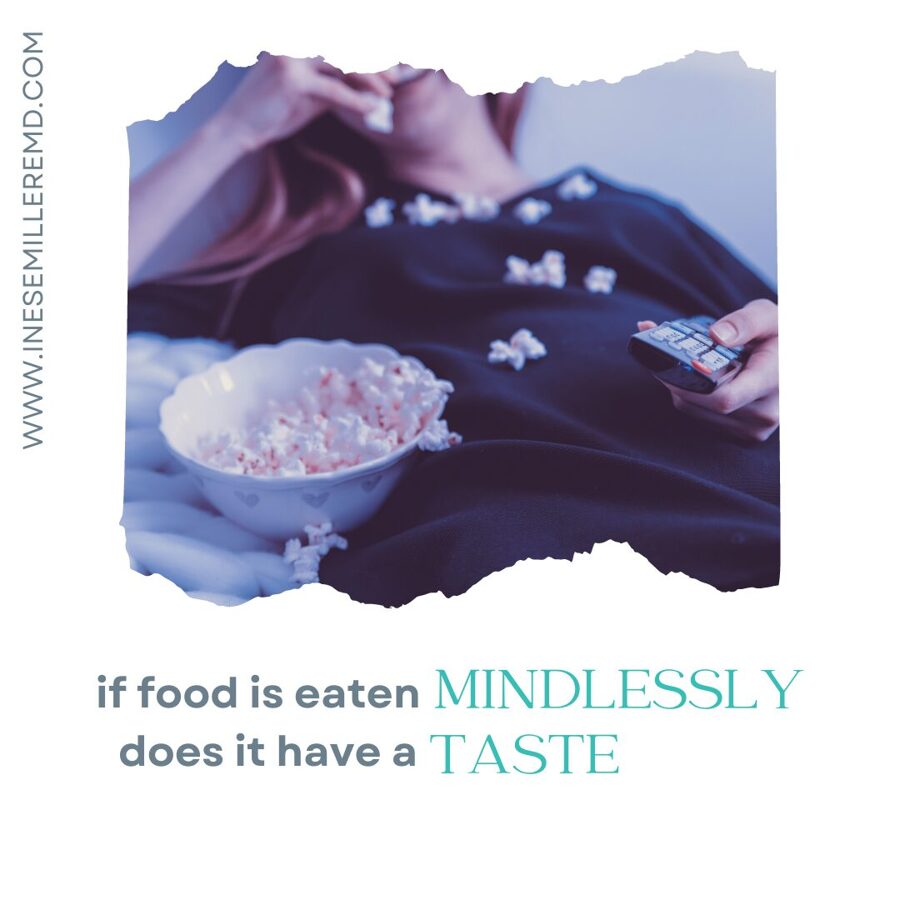 I'm sure you've heard that classic Zen koan "If a tree falls in a forest and no one is there to hear it, does it make a sound?"
It depends on what you mean by "sound." If by "sound" you mean perception of sound—the subjective experience of hearing —then NO, a tree that falls makes NO SOUND if there are NO EARS to hear those air waves.

No ears? Hei, my ears were there, you might say. Yes. Physically, yes. But if your ATTENTION is not there – you don't hear a thing.
One of my Dharma teachers once told me – those birds were singing, Inese, but if you didn't PAY ATTENTION for you they were NOT singing.
With this in mind, consider the following question:
IF FOOD IS EATEN MINDLESSLY, DOES IT HAVE TASTE?
If by "taste" you mean the perception of taste, the subjective registering of the flavor, then NO, food doesn't have any TASTE if eaten mindlessly.
So if you wolf down a Snickers bar while driving , or eat a bowl of pasta in front of the TV, you hardly taste what you're eating. When that happens, your brain still seeks satisfaction.
So what do you do?
EAT MORE.
The solution?
What's missing is a full EXPERIENCE of eating, informed by your senses.
The missing ingredient is ATTENTION, not more food.
This gives you one more tool in your mindfulness toolkit.
And, yes – mindful eating is not a mind puzzle to solve but an experience. So TRY for yourself – when your food has more taste – when eaten with full attention or eaten in front of a screen?
MORE TASTE AWARENESS = LESS FOOD
Any insights? Please share them in the comments.
No comments
Leave a reply