The best food wisdom - know yourself!
You think you know yourself, but it's time to ask if it's
REAL YOU
who you know, or if it's the
standards imposed by society
or
old diet mentality and habits
, which are like an onion grown over the years, armed with countless layers.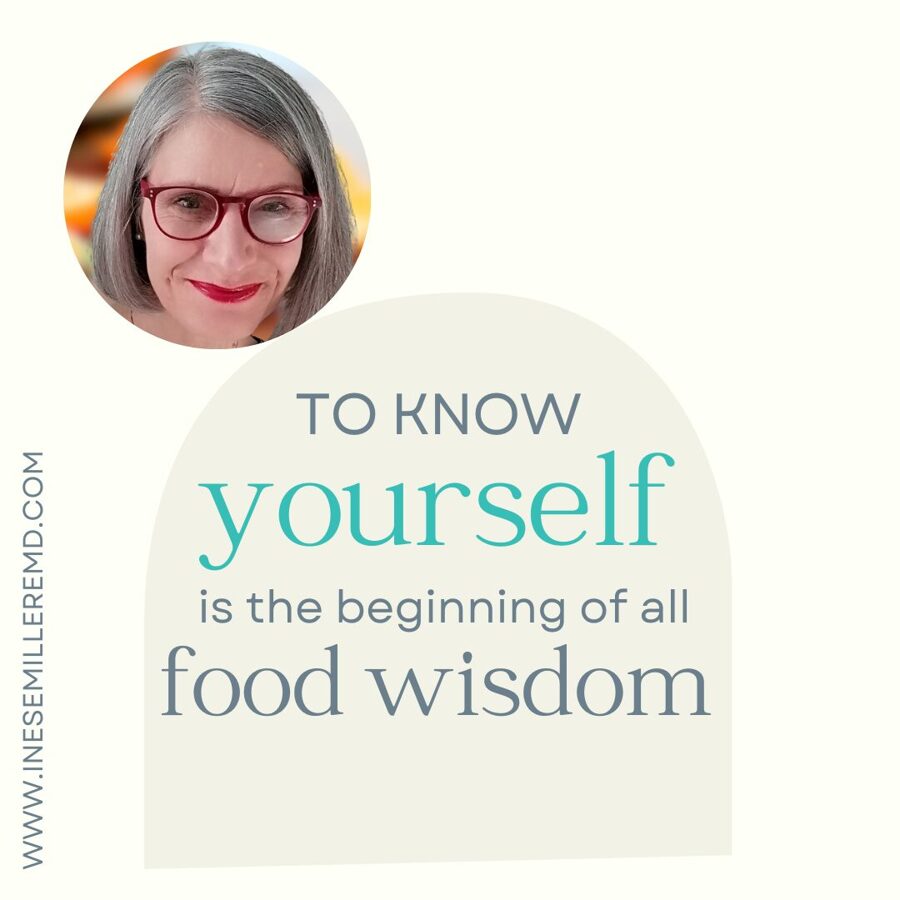 The layer:

that have once known diets and restrictions in pursuit of a standard seen in magazines or on IG;
that eats because it's the latest trend or superfood;
of eating habits created by family members, because that's how we always eat;
that is a favorite lunch place among colleagues, which is so familiar and comfortable.
In eating according to these layers there is
no choice
, just automatic reaction –
habit
.
PAUSE – GET CURIOUS – CHOOSE YOUR RESPONSE.
How would it be if you started to take off these layers and every time before putting food in your mouth, you would curiously ask yourself:
have these diets led me to lasting and satisfactory results in the long term;
do I really like how this new eating trend makes me feel both emotionally and physically;
can I choose what I really want for dinner and maybe my family is also ready for new food explorations;
maybe one day I can offer my colleagues to choose another place for lunch, and if it still isn't something that puts my mind and heart at peace - maybe someday I can have lunch alone and spend more time enjoying the food and the countless nuances of taste.
When you start your
mindful eating journey you have a choice
: ypu can keep trying new diets/nutrition regiments and overeat again when you start to feel emotional, tired or deprived.
OR - you can learn a new way of thinking and acting around and about food.
Mindful way – from INSIDE OUT.

The answers have always been within your reach. You may have been looking for them outside, not within yourself.

No comments
Leave a reply